My children are American history enthusiasts!  They soak up, devour, and outright hoard anything on the subject, whether it be fact or fiction.  Their latest deep dive into the topic is the Adventures of Rush Revere Book Series from Adventures of Rush Revere #1 New York Times Bestselling Book Series by Rush and Kathryn Adams Limbaugh.
You are probably at least a bit familiar with the Radio Show host Rush Limbaugh. He is well known for his outspoken political commentary.  He is also a man who is as passionate history as my children are.  That passion lead him and his wife, Kathryn to author these books together.  Intended for children ages 8-12 but, in my opinion, enjoyable by young and old alike.  Altogether there are five books in the series.  The are all told through the life of a substitute History teacher and his sidekick horse Liberty. As substitute teacher  Rush Revere and his horse Liberty time travel together, they bring to life for a very fortunate History class in the present day.  These books are so much fun!  The story and writing suck the reader in almost instantly.  For my children, they are the kind of books I have to drag them away from to do "other" important things.
The stories are brimming with so much excitement and fun as is typical for historical fiction geared for children.  They are also exploding with facts and insight into the world of early America.  Liberty, the talking horse sidekick, espouses such fun metaphors and other word tricks that will make all kinds of details about American History just stick in any reader's brain.
Each of the books is a little over 200 pages long.  Each story stands alone, so there is no need to read in order.  However, the very first one does give you more insight into the individual characters, so it is probably best to start there.  My son Ezra 9 is my speed reader, and he could run through one of these books in a few hours in one sitting.  My 11-year-old Noah read one fairly quickly himself in just a couple of days.  These could be great read alouds for younger children not ready to read them on their own.
I was impressed with these books when they arrived.  They are beautiful.  They book jackets have beautiful artwork.  The paper is of high quality, and every page is full color.  There are many colorful photos, and artwork sprinkled throughout which add another dimension to the stories and the history.  If the books alone aren't enough for you (which is crazy, they should be), there is The Adventures of Rush Rever Website.  You'll find an abundance of lesson plans, games, quizzes, and more to add to your study.
Book 1 is titled Rush Revere and the Brave Pilgrims.  The debut book in the series features Rush and Liberty traveling through time to meet the Pilgrims.  Together they take the journey on the Mayflower, land at Plymouth Rock, and even enjoy the first Thanksgiving.  Our family lives close to Massachusets.  We've had the opportunity to explore Plymouth Plantation and walk the decks of the Mayflower II.  The Mayflower II is currently in dry dock undergoing restoration at Mystic Seaport.  If you can travel to New England, these are must-see destinations for your homeschooling family.  Why do I share this with you in the middle of my description of this book?  Because my boys know their history.  In the case of the Pilgrims, my boys have experienced as close to LIVING it as they can in the modern age.  If there were so much as a feather out of place in these books, I would have heard about it.  My point is, not only are books fun and engaging, but the history is sound too.
Book 2 is titled Rush Revere and the First Patriots.  This time Rush and Liberty travel back to the time leading up to the American Revolution.  I love how well the books are written.  The reader can almost feel the emotions of the people of the time.  As the days of the Revolution draw near there is great tension in the air as Americans are becoming increasingly frustrated with King George II and his treatment of the colonies.
Book 3 is titled Rush Revere and the American Revolution. Here Rush and Liberty go back to the time of the American Revolution.  Rush teaches his History class what real freedom means.  We meet notable figures like George Washington and Paul Revere.  True American heroes in my family's eyes.
Book 4 is titled Rush Rever and the Star-Spangled Banner.  Rush and Liberty take their class to Washington D. C. to see all of the sites.  This book focuses on American Government.  There is so much action coupled with so much learning in this book.  It is stellar.
Book 5 is titled Rush Rever and the Presidency.  Rush and Liberty teacher their History class about elections.  They tie them to modern day elections as small as class president all the way back through our country's history and the first elections.  There is lots of focus on the George Washington himself and the decisions he made that impact presidents to this day.  Like all of the others, it quite amazing how much detail and fact about how things were and are is conveyed all through such a fun and exciting fictional story.
This series of books is fantastic.  It is a must for every history-loving child.  It is an excellent addition to any homeschool library.  I can't recommend the Adventures of Rush Revere Book Series enough. You can find out more on their website, Facebook, Twitter, and YouTube.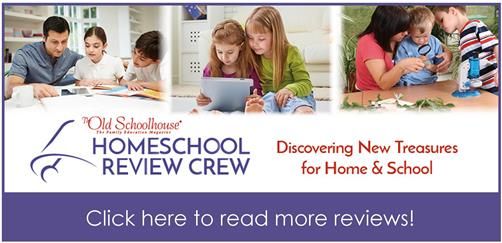 ;